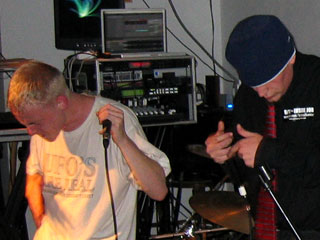 We Are Change Duluth is also the hip-hop group Kritical Kontact: Bliss, Legitimit, Jaze and DJ Delgado. We are traveling musician-activists. Our goal is to help educate, enlighten and entertain. We are hitting the road again in a couple weeks for the Search for Bigfoot Tour 2010.
For anyone who lives in Northern Minnesota and would like to attend one of our weekly meet-ups contact Bliss via the Duluth contact page or the social networking sites listed below.
Check out 2nd American Revolution (5.4 MB MP3):
Kritical Kontact artist page at Polygraph Radio
Contact
Kritical Kontact on MySpace
Bliss on Facebook, MySpace
Legitimit on Facebook, Myspace
Kriticalkontact.com is under construction and will be up and running again shortly.
---