The Liberation of Canary Wharf (1 of 2)

The Liberation of Canary Wharf (2 of 2)

---
---
Jonathan Elinoff, creator of the Core of Corruption series and one of the founders of We Are Change Colorado has released a trailer for a side project and launched a new website on vaccination awareness. Check out the trailer:
http://www.vaccinationeducation.com/
---
While asking questions with the CDC Pentagon representative, We Are Change Colorado was able to get a video confirmation that States will be deciding on the issue of mandatory vaccinations, not the Federal government.
---
---
---
---
Kurt Nimmo
Infowars
July 22, 2009
Near the end of the video here shot by WeAreChange activists, the great-grandson of John D. Rockefeller can only offer a telling smile when asked about the eugenics history of his family. "Go find somebody else to talk to," snaps the West Virginia senator when politely asked to elaborate.
Documented in the short video, the Rockefeller family essentially created the modern eugenics movement from scratch. As John B. Sharpless of the University of Wisconsin documented in 1993 after examining the files of the Rockefeller Foundation, the records of the Population Council, and the personal papers of John D. Rockefeller III, Rockefeller spawned foundations are responsible for a "nearly unanimous change in attitudes and ideas about population that occurred during the 1960s." In addition to the Rockefeller Foundation and the Population Council, other foundations active in eugenics include the Ford Foundation, the Milbank Memorial Fund, the Carnegie Corporation, and the Conservation Foundation.
The Carnegie Institution established a laboratory complex at Cold Spring Harbor on Long Island in 1904 that stockpiled millions of index cards on ordinary Americans, as researchers carefully plotted the removal of families, bloodlines and whole peoples. "From Cold Spring Harbor, eugenics advocates agitated in the legislatures of America, as well as the nation's social service agencies and associations," Edwin Black wrote for the San Francisco Chronicle in 2003.
In the United States, key eugenic organizations funded by the Rockefeller, Harriman and Carnegie families included the American Eugenics Society, and its sister organization, the American Society of Human Genetics established in 1947, the above mentioned Cold Springs Harbor Experimental Station for the Study of Evolution, the Eugenic Record Office, and the Rockefeller Institute for Medical Research.
It should be noted that J.D. Rockefeller and Averell Harriman were business partners of Prescott Bush in Brown Brothers Harriman. In addition to funding and promoting eugenics, they supported and funded the Nazi rise to power.
featured stories Jay Rockefeller Cant Deny His Connection to Modern Eugenics
Clinton featured stories Jay Rockefeller Cant Deny His Connection to Modern Eugenics
Jay Rockefeller's family is responsible for the racist eugenics policies that led to the mass extermination of millions.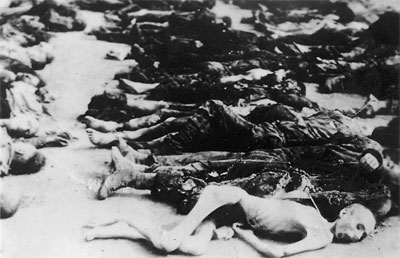 The Rockefellers funded the Kaiser Wilhelm Institute in Germany, ultimately responsible for Hitler's mass extermination policy. In addition to supporting Alexis Carrel, who advocated the use of poison gas to get rid of useless eaters, the Rockefellers funded the program that Josef Mengele worked in before he went to Auschwitz where he became medical commandant and experimented on concentration camp inmates. These gruesome medical experiments included needles used to change eye color, work on infections and blood transfusions, the removal of limbs without anesthetics, sex changes, sterilization, and other unspeakable crimes. Countless people were murdered and their organs, eyeballs, heads, and limbs sent to the Rockefeller group at the Kaiser Wilhelm Institute.
The Rockefellers' chief executive for the Kaiser Wilhelm Institute was the fascist Swiss psychiatrist Ernst Rudin. Rudin and his staff, as part of the Task Force of Heredity Experts chaired by SS chief Heinrich Himmler, crafted Germany's sterilization law. Dr. Alexis Carrel of the Rockefeller Institute and a Nobel Prize winner publically applauded Hitler for advocating the mass murder of mental patients and prisoners.
Rockefeller and his bankster cronies were up to their eyes in eugenics and mass extermination. "Under the Nazis, the German chemical company I.G. Farben and Rockefeller's Standard Oil of New Jersey were effectively a single firm, merged in hundreds of cartel arrangements. I.G. Farben was led, up until 1937, by the Warburg family, Rockefeller's partner in banking and in the design of Nazi German eugenics," writes Anton Chaitkin. Standard-Germany president Emil Helfferich testified after the war that Standard Oil funds helped pay for SS guards at Auschwitz, the notorious mass extermination and slave labor camp.
After the war, the Rockefeller eugenics movement experienced a facelift to distance itself from the discredited Nazis. In the 1950s, the Rockefellers reorganized the U.S. eugenics movement and added population-control and abortion groups. The Eugenics Society changed its name to the Society for the Study of Social Biology — a mere two months after Roe was handed down. "The name was changed because it became evident that changes of a eugenic nature would be made for reasons other than eugenics, and that tying a eugenic label on them would more often hinder than help their adoption. Birth control and abortion are turning out to be great eugenic advances of our time. If they had been advanced for eugenic reasons it would have retarded or stopped their acceptance," commented Frederick Osborn, who oversaw the workings of the organization at the time.
As documented by Rebecca Messall and others, Roe v. Wade "relies directly and indirectly on the work of members of the British and American eugenic societies and of eugenics-related groups and initiatives." Abortion has nothing to do with "choice" or empowering women — it is about controlling the masses and culling the herd.
In his excellent study of the Rockefellers, Gary Allen explains that the "Rockefeller game plan is to use population, energy, food, and financial controls as a method of people control which will lead, steadily and deliberately, into the Great Merger," a one-world government and global fascism. "Understand that … enforced infertility is not planned for India or Senegal, but for the United States, where zero population growth is already a fact.
But we are being led to believe that unless we give Big Brother total power over people's rights to have children, we will all be ankle deep in human beings within a decade. Such august organizations as the National Academy of Sciences are helping to hawk this Rockefeller line… Curbing population growth is just part of the Rockefeller war on the American family. Abortion is another.
Jay Rockefeller may deny knowledge of his family's intimate connections to eugenics and abortion — and direct involvement in Hitler's genocidal rampage across Europe — but the record is out there for all to see. It is easily researched on the internet.
And maybe that is why Jay Rockefeller mused during a Senate committee hearing a few months ago that we'd all be better off if the internet never existed. Minus the internet and search engines, it will be far easier to lead the masses to near extinction if they go ignorantly blissful like lambs to the slaughter with little more resistance than a bleat.
Drastically slashing world population and reducing the remainder into obedient slaves is the final act of the global elite. Jay Rockefeller knows it and that's what his knowing smile was all about.
---
Kyley approaches Ron Paul after his presentation in Las Vegas this past weekend. She asks him about the IMF and about 9-11 Truth!
---
---
WeAreChange LA
6/9/09
WeAreChangeLA confronts 9-11 Criminal General Richard Myers Part 1 of 3

WeAreChangeLA confronts 9-11 Criminal General Richard Myers Part 2 of 3

WeAreChangeLA confronts 9-11 Criminal General Richard Myers Part 3 of 3

On May 20, 2009, General Richard Myers was at the Nixon Library in Yorba Linda, California to give a talk and a book signing. Bruno Bruhwiler and Jeremy Rothe-Kushel of WeAreChangeLA were there to call into question the 'General's' credibility when it came to talking about 9/11 and threats to the nation. Watch the following 3 videos, created by Paul Wittenberger, to see what happened. All I'll tell you for now is that towards the end of his speech, Myers said, "I'm sorry about the disturbance. If I had anything to do with causing that, I apologize." Well, I guess you could consider that the small step of a criminal towards owning up to and doing penance for his participation in treason, mass murder and war crimes.
"The American military is built to dominate all phases and mediums of combat. We must acknowledge that our way of war requires superiority in all mediums of conflict, including space. Thus, we must plan for, and execute to win, space superiority." [Foreign Service Journal, 4/2001]
http://www.historycommons.org/entity.jsp?entity=richard_b._myers
Shortly Before 9:00 a.m. September 11, 2001: Acting Joint Chiefs of Staff Chairman Learns of First Crash from Television
According to his own account, Air Force General Richard Myers, the vice chairman of the Joint Chiefs of Staff, sees reports of the first WTC crash on television. Myers is acting chairman of the US military during the 9/11 crisis because Chairman of the Joint Chiefs of Staff Army General Henry Shelton is flying across the Atlantic for a NATO meeting in Europe. [ABC News, 9/11/2002; American Forces Press Service, 9/8/2006] Myers has a 9 o'clock appointment with Senator Max Cleland (D) in one of the Senate office buildings. He is heading into this meeting and sees a television in Cleland's outer office showing the burning North Tower, with the commentator suggesting it has been hit by an airplane. [MSNBC, 9/11/2002] Myers later recalls, "They thought it was a small plane or something like that." [Armed Forces Radio And Television Service, 10/17/2001; American Forces Press Service, 10/23/2001]
He says, "And we're standing around saying, 'What in the world happened?' I remember the day being beautiful. I said, 'How could a pilot be that stupid, to hit a tower? I mean, what'—but then you think, 'Well, whatever.'" So he goes ahead and walks into the meeting, and is with Cleland at the time the second tower is hit (see (Shortly After 9:03 a.m.) September 11, 2001). [Council on Foreign Relations, 6/29/2006] On several occasions, Cleland will confirm that Myers had this meeting with him. [US Congress, 9/13/2001; CNN, 11/20/2001; Atlanta Journal-Constitution, 6/16/2003] But counterterrorism "tsar" Richard Clarke seems to contradict this account.
He claims that, when he joins a video teleconference shortly after arriving at the White House, he sees Myers on screen, indicating that Myers is at the Pentagon rather than with Cleland (see (9:10 a.m.) September 11, 2001). [Clarke, 2004, pp. 1-3
(Shortly After 9:03 a.m.) September 11, 2001: Myers Learns of Second Attack But Does Not Head Back to Pentagon; Reports Are Contradictory
According to some reports, acting Chairman of the Joint Chiefs of Staff Richard Myers entered a meeting on Capitol Hill with Senator Max Cleland (D) just minutes before the second plane hit the World Trade Center (see Shortly Before 9:00 a.m. September 11, 2001). There are confused accounts of when Myers learns of this second attack, and what he does in response. Myers later tells NBC News, "[S]omewhere in the middle of that meeting, they came in and said the second tower has been hit… and I think that's when we figured out something—that America or at least the World Trade Center is under attack." He adds, "And then I left the office," and says that NORAD Commander Ralph Eberhart then calls him. [MSNBC, 9/11/2002] In testimony on September 13, 2001, he similarly states, "[A]fter the second tower was hit, I spoke to the commander of NORAD, General Eberhart." [US Congress, 9/13/2001] In a speech in 2006, Myers says that after the second attack occurs, "The meeting was over very quickly." [Council on Foreign Relations, 6/29/2006]
He tells CNN, "[W]hen the second target was hit, we knew something was up, so we rushed back to the Pentagon." [CNN, 4/15/2003] Yet in an interview five weeks after 9/11, he claims, "Nobody informed us" when the second tower was hit, "But when we came out [of our meeting], that was obvious." [Armed Forces Radio And Television Service, 10/17/2001; American Forces Press Service, 10/23/2001] And, according to several accounts, he does not leave Capitol Hill until around the time the Pentagon is hit, which is more than 30 minutes after the second attack happens (see (Shortly After 9:37 a.m.) September 11, 2001). In a speech in 2003, Max Cleland recalls, "Gen. Myers bolted from his seat. We rushed into an adjoining office as we saw on TV the second plane slam into the second tower. Gen. Myers rushed out of my office, headed for the Pentagon.
At that moment, the Pentagon was hit." [Atlanta Journal-Constitution, 6/16/2003] But on a couple of other occasions, Cleland says he is still meeting with Myers in his office at the time the Pentagon is hit. [US Congress, 9/13/2001; CNN, 11/20/2001] Contradicting both Cleland and Myers, counterterrorism "tsar" Richard Clarke later claims that when he joins a video teleconference shortly after the time of the second attack, he can see Myers on screen, meaning Myers is at the Pentagon at that time rather than on Capitol Hill (see (9:10 a.m.) September 11, 2001). [Clarke, 2004, pp. 1-3]
October 17, 2001: JCS Chairman Myers Says He Hadn't Thought of 9/11-Type Scenario
Gen. Richard Myers, acting Joint Chiefs of Staff Chairman on 9/11, says of 9/11, "You hate to admit it, but we hadn't thought about this." He was promoted from Vice-Chairman to Chairman three days after 9/11. [American Forces Press Service, 10/23/2001]
———————————————————————————————————–
9/11 Wargames
Pentagon Acknowledges Four Wargames on 9/11
http://www.wanttoknow.info/050317wargames911
"[The wargames] enhanced our ability to respond, given that NORAD didn't have the overall responsibility for responding to the attacks that day."
– Pentagon Joint Chiefs of Staff Chairman General Richard Myers, 3/11/05
Amalgam Virgo 01 – Wargame from June 1-2-2001

Wargames on 9/11: (sub-clip) Dick Cheney ran the wargames?
The CONSTITUTION is NOT going to "collapse" into pulverized dust no matter how much thermate/explosives or planes they throw at it
---
---